Packaging Solutions Market Size is expected to reach USD 1,974 Billion by 2033. The Packaging Solutions industry size accounted for USD 1,204 Billion in 2023 and is expected to expand at a compound annual growth rate (CAGR) of 4.26% from 2023 to 2033. Packaging solutions encompass an extensive assortment of products, materials, and services strategically devised to proficiently and proficiently enclose and safeguard merchandise for storage, transportation, and presentation. Packaging assumes a pivotal function across diverse industries such as manufacturing, retail, logistics, and e-commerce, by guaranteeing the integrity of products, augmenting brand prominence, and enabling secure handling and distribution.
Global Packaging Solutions Market Synopsis
The Packaging Solutions market has undergone significant changes due to the Covid-19 pandemic. The increased prevalence of e-commerce and home deliveries has created a higher need for packaging materials to ensure the secure transportation of goods. Moreover, the emphasis on hygiene and sanitation has driven a greater demand for packaging solutions that are single-use and disposable. However, the pandemic has also underscored the significance of sustainable packaging, as both consumers and businesses have become more aware of environmental concerns. Consequently, there has been a shift towards eco-friendly packaging materials and the adoption of recyclable and biodegradable alternatives. In summary, the Packaging Solutions market has been reshaped by the Covid-19 pandemic, with the acceleration of trends such as e-commerce packaging, hygiene packaging, and sustainable packaging solutions.
Global Packaging Solutions Market Dynamics
The major factors that have impacted the growth of Packaging Solutions are as follows:
Drivers:
Sustainability and Environmental Concerns
The increasing focus on sustainability and environmental concerns. Consumers and businesses are becoming more conscious of the environmental impact of packaging materials and are demanding eco-friendly alternatives. This driver has led to the development of innovative packaging solutions that are biodegradable, recyclable, and made from renewable materials. Companies that offer sustainable packaging solutions have a competitive advantage in the market.
Restraint:
Cost and Economic Factors
Cost is a significant restraint in the packaging solutions market. Developing and implementing sustainable packaging solutions can be more expensive compared to traditional packaging materials. Additionally, fluctuations in raw material prices, energy costs, and transportation expenses can impact the overall cost of packaging. Companies may find it challenging to balance the need for sustainable packaging with cost considerations, especially for price-sensitive products and industries.
Opportunity:
    E-commerce Growth
The rapid growth of e-commerce presents a significant opportunity for the packaging solutions market. With the increasing popularity of online shopping, there is a greater demand for efficient and protective packaging solutions to ensure safe delivery of products. E-commerce companies are constantly looking for packaging options that are lightweight, easy to handle, and offer better product presentation. This has opened up avenues for innovative packaging designs and materials tailored specifically for the e-commerce sector.
Packaging Solutions Market Segment Overview
By Material
Based on the Material, the market is segmented based on Paper and Paperboard, Plastic, Metal, Glass, and Others. The largest market share is anticipated to go to the Plastic segment. Plastic packaging materials have been widely used due to their versatility, durability, lightweight nature, and cost-effectiveness. Plastic offers a wide range of packaging solutions, including bottles, containers, bags, films, and wraps, catering to various industries such as food and beverages, personal care, pharmaceuticals, and more.
By Packaging Type
Based on Packaging Type, the market has been divided into New, Recycled. The New segment is expected to hold the largest market share in the Market. The packaging industry is constantly evolving, and new segments and innovations emerge over time. It's possible that advancements in sustainable packaging, smart packaging, or other disruptive technologies could contribute to the growth of a new segment.
By End-user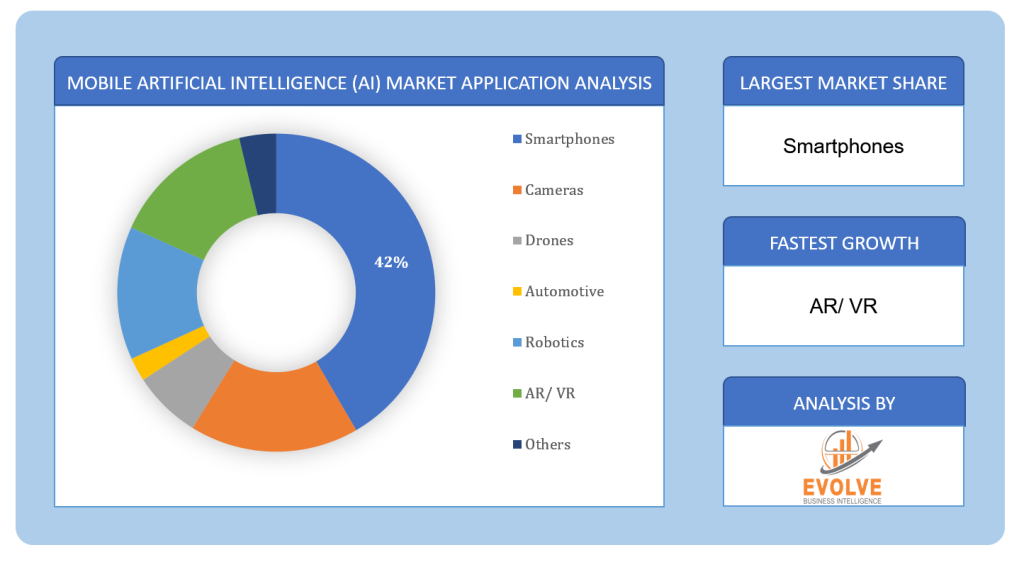 Based on End-user, the market has been divided into Food and beverage, Healthcare, Personal care, Industrial, and Other consumer goods. The market is projected to see significant growth in the Food and beverage segment. This can be attributed to various factors, including increasing global population, rising disposable incomes, changing consumer lifestyles, and shifting food consumption patterns. As consumers demand convenience, safety, and sustainability in their food and beverage products, packaging plays a vital role in preserving freshness, ensuring product integrity, and providing an enhanced consumer experience. The growth of e-commerce and online food delivery platforms further amplifies the need for secure and visually appealing packaging solutions.
Global Packaging Solutions Market Regional Analysis
Based on region, the market has been divided into North America, Europe, Asia-Pacific, the Middle East & Africa, and Latin America. The area of North America is anticipated to dominate the market for the usage of Packaging Solutions, followed by those in Asia-Pacific and Europe.
North America has traditionally held a significant market share in the global packaging solutions market. This dominance can be attributed to factors such as the robust consumer goods and retail sector, technological advancements, stringent regulations, sustainability initiatives, and the booming e-commerce industry. With a strong economy, high consumer purchasing power, and a focus on innovation, North America has been at the forefront of packaging solutions, catering to the demands of various industries and driving market growth in the region.
Asia Pacific Market
The Asia-Pacific region had been witnessing a growing CAGR in the Packaging Solutions industry. This can be attributed to various factors, including the region's expanding consumer markets, robust manufacturing and export industries, increasing disposable incomes, and rapid urbanization. With a large population and rising consumer demand for packaged products, there is a need for efficient and innovative packaging solutions. Furthermore, the region's emerging economies, such as China and India, have been experiencing significant industrial growth and investments, contributing to the expansion of the packaging solutions market in the Asia-Pacific region.
Competitive Landscape
The competitive landscape includes key players (tier 1, tier 2, and local) having a presence across the globe. Companies such as DS Smith, WestRock Company, Amcor, Sealed Air Corporation, and Ball Corporation are some of the leading players in the global Packaging Solutions Industry. These players have adopted partnership, acquisition, expansion, and new product development, among others as their key strategies.
Key Market Players:
Crown Holdings Inc
Mondi Group
Smurfit Kappa Group
DS Smith
WestRock Company
Amcor
Sealed Air Corporation
Ball Corporation
Silgan Holdings Inc
International Paper Company
Key Development:
On August 2022 Crown Embalagens Metalicas da Amazonia SA, a subsidiary of Crown Holdings, Inc., entered into a partnership with Socorro Bebidas (Socorro) to expand its range of mineral water products with the introduction of infinitely recyclable beverage cans. This collaboration aims to offer Acquissima, a brand of mineral water, in two variations: Personnalité (natural mineral water) and Passion (carbonated mineral water). Both options are now available in 355ml (12oz.) sizes and can be found in supermarkets throughout Brazil.
Scope of the Report
Global Packaging Solutions Market, by Material
Paper and Paperboard
Plastic
Metal
Glass
Others
Global Packaging Solutions Market, by Packaging Type
Global Packaging Solutions Market, by End-user
Food and beverage
Healthcare
Personal care
Industrial
Other consumer goods
Global Packaging Solutions Market, by Region
North America
Europe

UK
Germany
France
Italy
Spain
Benelux
Nordic
Rest of Europe

Asia Pacific

China
Japan
South Korea
Indonesia
Austalia
Malaysia
India
Rest of Asia Pacific

South America

Brazil
Argentina
Rest of South America

Middle East & Africa

Saudi Arabia
UAE
Egypt
South Africa
Rest of Middle East & Africa
Parameters
Indicators
Market Size
2033: $1,974 Billion
CAGR
4.26% CAGR (2023-2033)
Base year
2022
Forecast Period
2023-2033
Historical Data
2021
Report Coverage
Revenue Forecast, Competitive Landscape, Growth Factors, and Trends
Key Segmentations
Material, Packaging Type, Fish Ty End-user
Geographies Covered
North America, Europe, Asia-Pacific, Latin America, Middle East, Africa
Key Vendors
Crown Holdings Inc, Mondi Group, Smurfit Kappa Group PLC, DS Smith Plc, WestRock Company, Amcor PLC, Sealed Air Corporation, Ball Corporation, Silgan Holdings Inc, International Paper Company
Key Market Opportunities
Growing demand in emerging markets
Advancements in smart packaging and active packaging technologies
Customization and personalization trends in packaging
Expansion of convenience and ready-to-eat food market segment

Key Market Drivers
Increasing demand for sustainable and eco-friendly packaging solutions
Growth of e-commerce and online shopping
Technological advancements in packaging materials and design
Changing consumer preferences and lifestyles
REPORT CONTENT BRIEF:
High-level analysis of the current and future Packaging Solutions Industry trends and opportunities
Detailed analysis of current market drivers, restraining factors, and opportunities analysis in the future
Historical market size for the year 2021, and forecast from 2023 to 2033
Packaging Solutions market share analysis for each segment
Competitor analysis with a comprehensive insight into its product segment, financial strength, and strategies adopted.
Identifies key strategies adopted by the key players including new product development, mergers and acquisitions, joint ventures, collaborations, and partnerships.
To identify and understand the various factors involved in the global Packaging Solutions market affected by the pandemic
To provide year-on-year growth from 2022 to 2033
To provide short-term, long-term, and overall CAGR comparison from 2022 to 2033.
Provide Total Addressable Market (TAM) for the Global Packaging Solutions Market.
Frequently Asked Questions (FAQ)
1. What is the study period of this market?
The study period of the global Packaging Solutions market is 2022- 2033
2. What are the 10 Years CAGR (2023 to 2033) of the global Packaging Solutions market?
The global Packaging Solutions market is growing at a CAGR of ~26% over the next 10 years
3. Which region has the highest growth rate in the market of Packaging Solutions?
Asia Pacific is expected to register the highest CAGR during 2023-2033
4. Which region accounted for the largest share of the market of Packaging Solutions?
North America holds the largest share in 2022
5. Major Key Players in the Market of Packaging Solutions?
Crown Holdings Inc, Mondi Group, Smurfit Kappa Group PLC, DS Smith Plc, WestRock Company, Amcor PLC, Sealed Air Corporation, Ball Corporation, Silgan Holdings Inc, and International Paper Company are the major companies operating in the Packaging Solutions
6. Do you offer Post Sale Support?
Yes, we offer 16 hours of analyst support to solve the queries
7. Do you deliver sections of a report?
Yes, we do provide regional as well as country-level reports. Other than this we also provide a sectional report. Please get in contact with our sales representatives.