The global telehealth market is anticipated to reach $31.09 billion by 2027, growing at a CAGR of 22.4% from 2020 to 2027. This is attributed to the technology advancement in healthcare sector and high penetration of smartphones. Further, ease of use for patient is also contributing towards the growth of this market. Additionally, telehealth can be used to reduce the operational cost of running a healthcare center, which is one of the key factors for adoption of telehealth applications for doctors.
According to the Health Resources Services Administration telehealth is an application which uses electronic information and communication technology to avail and support long-distance clinical health care. Additionally, telehealth is also used for patient and professional health-related education. Telehealth uses several technologies including imaging, videoconferencing, streaming, wireless communications, AR/VR, and artificial intelligence. Telehealth is also used to provide meetings, distance-learning, presentations, and supervision between medical practitioners. It is an integral part of online information and health data management and healthcare system integration.
The report covers extensive competitive intelligence which include following data points:
Business Overview
Business Model
Financial Data
Financial – Existing
Financial – Funding
Product Segment Analysis and specification
Recent Development and Company Strategy Analysis
SWOT Analysis
The report covers market sizing and forecasting at the country level as well as at the segment level. Telehealth market is analyzed across below-mentioned different segments:
Component
Delivery Mode
End User
·        Hardware

o   Monitors

o   Medical Peripheral Devices

·        Software

o   Integrated Software

o   Standalone Software

·        Services

o   Remote Monitoring

o   Real-Time Interactions

o   Store-And-Forward Consultations

·        Web-Based

·        Cloud-Based

·        On-Premise

·        Providers

·        Payers

·        Patients

·        Other End Users
Telehealth market is also analyzed across below-mentioned regions/countries: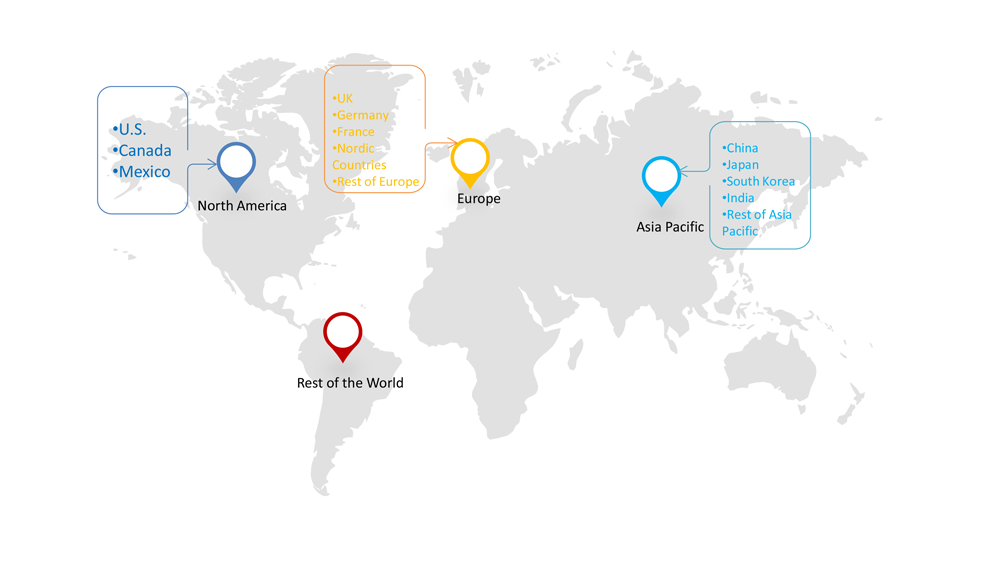 The some of the key players in of telehealth market include:
Philips Healthcare
Medtronic PLC
Honeywell Life Care Solutions (A Honeywell International, Inc. Company)
Tunstall Healthcare
Care Innovations (A Subsidiary of Intel Corporation)
Cerner Corporation
Medvivo Group Ltd.
Globalmedia Group, LLC
Aerotel Medical Systems Ltd.
AMD Global Telemedicine, Inc.
REPORT CONTENT BRIEF:
High level analysis of the current and future market trends and opportunities
Detailed analysis on current market drivers, restraining factors, and opportunities in the future
Market estimates for 2019 and forecast from 2020 to 2027
Vendor market share analysis at each product level
Competitor analysis with a detailed insight into its product segment, financial strength, and strategies adopted.
Identifies key strategies adopted including product launches and developments, mergers and acquisitions, joint ventures, collaborations and partnerships as well as funding taken and investment done, among others.