Category: Healthcare
Sub-Category: Therapeutic
Price: $3,750
The report estimates that the global market for heart transplantation will expand with a CAGR of 15.2% over the forecast period 2020-2027. A heart transplantation is an operation in which the diseased, damaged heart is replaced by a healthy donor organ. Heart transplantation is a procedure typically reserved for people whose health has not changed enough with medications or other procedures.
Heart transplantation is not considered to be a cure for heart disease; that being said, it is still a life-saving treatment intended to improve the quality and overall duration of time as well as the extent of time after that in a more active state of life, for the recipients. Approximately 5,500 heart transplants are performed annually in the world, more than half of which occur in the United States. Postoperative survival is 15 years in average.
Improvements in immunosuppressant, donor procurement surgical and post-heart transplantation care resulted in a significant decrease in acute allograft rejection, which prior had significantly limited survival of heart transplantation recipients. However, there are limitations on long-term survival of the allograft, including rejection, infection, coronary allograft vasculopathy, and malignancy. Careful balance of immunosuppressive therapy and vigilant surveillance of complications may further improve the long-term outcomes of heart transplantation recipients.
Heart transplantation is done when other therapies for heart problems have not succeeded, leading to heart failure.
In adults, heart failure can be caused by:
Cardiomyopathy
Coronary artery disease (CAD)
Heart valve disease
Congenital heart defect
Ventricular arrhythmias (not controlled by other treatments)
Failure of a previous heart transplant
Obesity
High blood pressure
Physical inactivity
In children, heart failure is most often caused by either:
Congenital heart defect
Cardiomyopathy
Increased prevalence of CAD and heart failure cases are the main driver of the market. The rise in geriatric population and patients with elevated blood cholesterol levels is considered to be the second most important motivator for market growth.
The report covers extensive competitive intelligence which include following data points:
Business Overview
Business Model
Financial Data
Financial – Existing
Financial – Funding
Product Segment Analysis and specification
Recent Development and Company Strategy Analysis
SWOT Analysis
The report covers market sizing and forecasting at the country level as well as at the segment level. Heart transplantation market is analyzed across below-mentioned different segments:
| Surgery Type | End User |
| --- | --- |
| Total Artificial Heart | Hospitals |
| Biventricular Pacing | Cardiac Institutes |
| Heart Restraint Revices | Research Centers |
| Ventricular Assist Devices | Laboratories |
| Others | Others |
Heart transplantation market is also analyzed across below-mentioned regions/countries: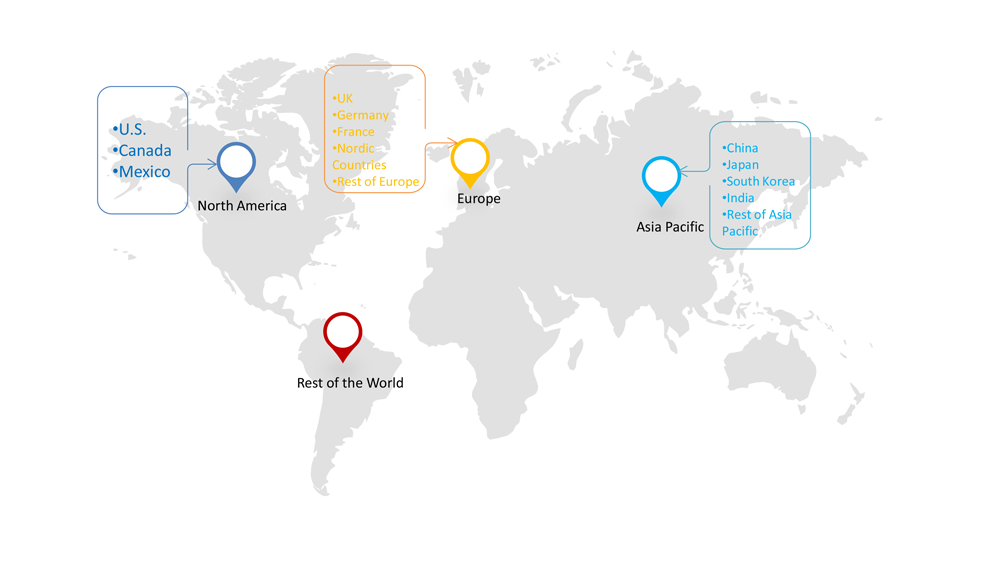 The some of the key players in of heart transplantation market include:
Abbott Laboratories
ABIOMED
Berlin Heart
BiVACOR Inc.
Calon Cardio
CareDx, Inc
CARMAT
CorWave SA
HeartWare
SynCardia Systems, LLC
REPORT CONTENT BRIEF:
High level analysis of the current and future market trends and opportunities
Detailed analysis on current market drivers, restraining factors, and opportunities in the future
Market estimates for 2019 and forecast from 2020 to 2027
Vendor market share analysis at each product level
Competitor analysis with a detailed insight into its product segment, financial strength, and strategies adopted.
Identifies key strategies adopted including product launches and developments, mergers and acquisitions, joint ventures, collaborations and partnerships as well as funding taken and investment done, among others.