The Global Electric Scooter and Motorcycle market is estimated to be $223.18 billion by 2028 and is anticipated to grow at a CAGR of 31.67% from 2020 to 2028. This is attributed to the growth of the electric scooter and motorcycle market include favorable government policies adopt electric vehicles, growing environmental and health concern, and growing penetration of electric vehicle charging infrastructure, among others.
According to data published by European Union, the government in Europe supports the development and installation of EV charging infrastructure. For instance, in Estonia, the government has helped to install a fast-charging network for electric vehicles under its national electric car mobility system. ELMO ensures to have quick charging stations within a range of 40-60km apart.
Key Insight in the report:
The Global Electric Scooter and Motorcycle market report covers Executive Summary, Market Dynamics, Trend Analysis, Market Size and Forecast, Competitive Intelligence, Market Positioning, Product Benchmarking, and Opportunity Analysis.
In terms of COVID 19 impact, the freight forwarding market report also includes following data points:
Impact on freight forwarding market size
End User Trend, Preferences and Budget Impact
Regulatory Framework/Government Policies
Key Players Strategy to Tackle Negative Impact/Post-COVID Strategies
Opportunity in freight forwarding market
The report covers extensive competitive intelligence which include following data points:
Business Overview
Business Model
Financial Data
Financial – Existing
Financial – Funding
Product Segment Analysis and specification
Recent Development and Company Strategy Analysis
SWOT Analysis
The report covers market sizing and forecasting at the country level as well as at the segment level. Electric Scooter and Motorcycle Market is analyzed across below-mentioned different segments:
| PRODUCT | TECHNOLOGY | BATTERY TYPE | TECHNOLOGY TYPE |
| --- | --- | --- | --- |
| E-Scooter/Moped | 36V | Sealed Lead Acid | Plug-In |
| E-Motorcycle | 48V | Lithium Ion | Battery |
| | 60V | | |
| | 72V | | |
The Electric Scooter and Motorcycle market is segmented based on the product, technology, battery type, and technology type. Based on the product, the E-Motorcycle segment is expected to dominate the market during the forecast period due to its enhanced performance and high range. The E-motorcycle can be used for multipurpose which includes off-road recreational activities, commuting, and among others.
Electric Scooter and Motorcycle Market is also analyzed across below-mentioned regions/countries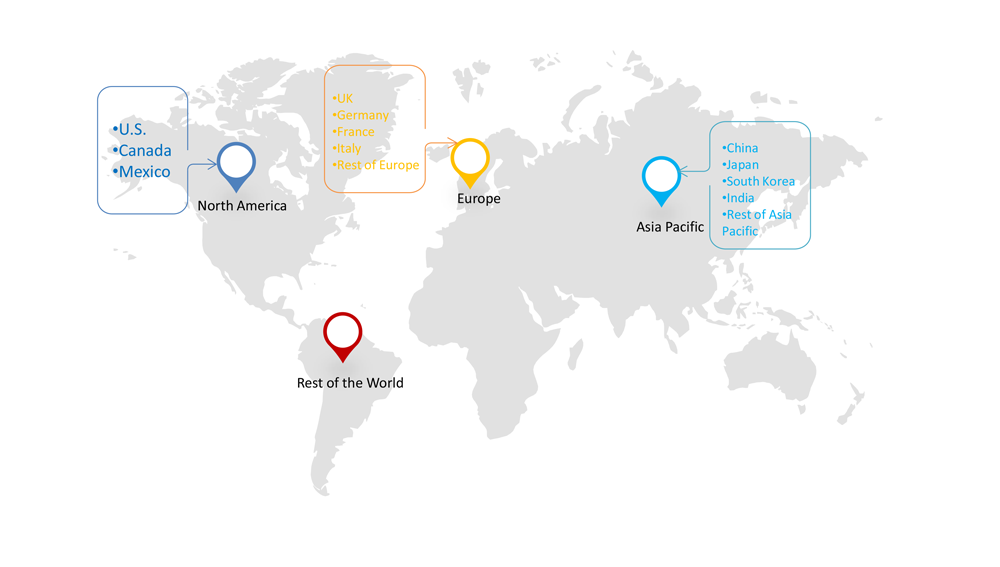 Based on the geographic region, Europe is expected to grow at the highest CAGR during the forecast period. The growing development of infrastructure has created opportunities and opened up new revenue streams for the OEM. In Europe, Germany is expected to dominate the market in the future. Asia Pacific region is expected to account for the largest market due to rising demand for environment friendly transportation coupled with increase initiative take by the government and organizations. In Asia Pacific, China accounts for the highest market share owing to the adoption of advanced technology for the development of electric vehicles.
The some of the key players in of Electric Scooter and Motorcycle Market include:
Yadea Group Holding Ltd.
Hero Electric
Vmoto Limited
Electrotherm Ltd.
Jiangsu Xinri E-Vehicle Co., Ltd.
Energica Motor Company
Piaggio Group
Mahindra and Mahindra Ltd.
Harley Davidson
TORROT ELECTRIC EUROPA S.A.
REPORT CONTENT BRIEF:
High level analysis of the current and future market trends and opportunities
Detailed analysis on current market drivers, restraining factors, and opportunities in the future
Electric Scooter and Motorcycle market estimates for 2020 and forecast from 2021 to 2028
Vendor market share analysis at each product level
Competitor analysis with a detailed insight into its product segment, financial strength, and strategies adopted.
Identifies key strategies adopted including product launches and developments, mergers and acquisitions, joint ventures, collaborations and partnerships as well as funding taken and investment done, among others.