Digital Diabetes Management Market Size is expected to reach USD 24.60 Billion by 2033. The Digital Diabetes Management industry size accounted for USD 12.41 Billion in 2023 and is expected to expand at a compound annual growth rate (CAGR) of 8.21% from 2023 to 2033. Digital diabetes management entails leveraging technological advancements, including mobile applications, wearable devices, and web-based platforms, to enhance the monitoring and management of diabetes in individuals. It encompasses functionalities such as continuous glucose monitoring, insulin delivery systems, mobile applications for comprehensive data tracking, analysis, and reporting, remote monitoring, and telemedicine capabilities, and provision of educational resources. The primary objective is to empower individuals with diabetes, enabling their active engagement in self-care, fostering improved self-management practices, and ultimately leading to enhanced health outcomes.
Global Digital Diabetes Management Market Synopsis
COVID-19 Impact Analysis
The Digital Diabetes Management market experienced a favorable impact from the COVID-19 pandemic. The implementation of social distancing measures and limitations on in-person healthcare visits prompted a significant shift towards remote and digital healthcare solutions. Consequently, there was an increased adoption and utilization of digital tools and services for diabetes management. The pandemic expedited the recognition of the significance of remote monitoring and self-management for individuals with diabetes. Digital solutions, including mobile apps, wearable devices, and telemedicine platforms, played a vital role in monitoring blood glucose levels, tracking medications, and providing educational resources. These digital tools empowered individuals with diabetes to effectively manage their condition from the safety and convenience of their homes. Moreover, the pandemic underscored the value of real-time data analysis and remote communication between patients and healthcare professionals. Digital diabetes management platforms facilitated remote monitoring, data sharing, and virtual consultations, ensuring uninterrupted care and support when in-person visits were limited. This highlighted the importance of leveraging digital solutions to bridge the gap in healthcare delivery during challenging circumstances.
Global Digital Diabetes Management Market Dynamics
The major factors that have impacted the growth of Digital Diabetes Management are as follows:
Drivers:
     Increasing prevalence of diabetes
The rising incidence of diabetes globally is a key driver for the digital diabetes management market. Diabetes has become a significant global health concern, with millions of people affected by the condition. The increasing prevalence of diabetes creates a greater demand for effective tools and technologies to monitor and manage the condition. Digital diabetes management solutions offer the potential to improve the management of diabetes by providing individuals with real-time data, personalized insights, and tools for self-management. As the number of individuals with diabetes continues to grow, the market for digital diabetes management is expected to expand.
Restraint:
Limited awareness and access
One of the restraints for the digital diabetes management market is the limited awareness and access to these technologies, particularly in low-income regions or areas with limited healthcare infrastructure. Lack of awareness among individuals with diabetes and healthcare providers can hinder the adoption and utilization of digital solutions. In many cases, individuals may not be aware of the availability or benefits of digital diabetes management tools, and healthcare providers may not have sufficient knowledge or training to effectively recommend or implement these technologies. Additionally, limited access to smartphones, internet connectivity, or healthcare facilities can further restrict the adoption of digital solutions in certain populations. Addressing these limitations through education and infrastructure development is essential to realize the full potential of digital diabetes management.
Opportunity:
     Technological advancements
The continuous advancements in technology play a crucial role in driving opportunities for the digital diabetes management market. Improved sensors, wearable devices, and data analytics have the potential to revolutionize diabetes management. Advanced glucose monitoring devices provide more accurate and convenient ways to measure blood glucose levels, reducing the need for traditional fingerstick testing. Wearable devices, such as continuous glucose monitors (CGMs), insulin pumps, and smartwatches, enable individuals to monitor their glucose levels and manage insulin delivery in real-time. Data analytics capabilities allow for the analysis of extensive data collected by these devices, providing valuable insights and personalized treatment recommendations. Furthermore, advancements in user interfaces, mobile apps, and software platforms enhance user experiences, making digital diabetes management tools more intuitive and user-friendly. These technological advancements offer significant opportunities for the digital diabetes management market to provide more effective and user-centric solutions for individuals with diabetes.
Digital Diabetes Management Market Segment Overview
By Type
Based on the Type, the market is segmented based on Handheld Devices, Wearable Devices. The largest market share is anticipated to go to the Wearable Devices segment. The integration of wearable devices with mobile applications and cloud platforms has allowed for more comprehensive and convenient diabetes management. These devices can track glucose levels, provide alerts for high or low blood sugar levels, track physical activity and nutrition, and even offer personalized insights and recommendations.
By Product
Based on Product, the market has been divided into Continuous blood glucose monitoring systems, Smart glucose meters, Smart insulin pumps, Smart insulin pens, and Apps. The Smart glucose meter segment is expected to hold the largest market share in the Market, Smart glucose meters come with features such as wireless connectivity, data storage, and mobile app integration. These devices allow users to sync their glucose readings with mobile apps, which can provide real-time data analysis, tracking, and trend monitoring. Some smart glucose meters also offer advanced features like insulin dose recommendations, personalized insights, and reminders for medication and glucose monitoring.
By End User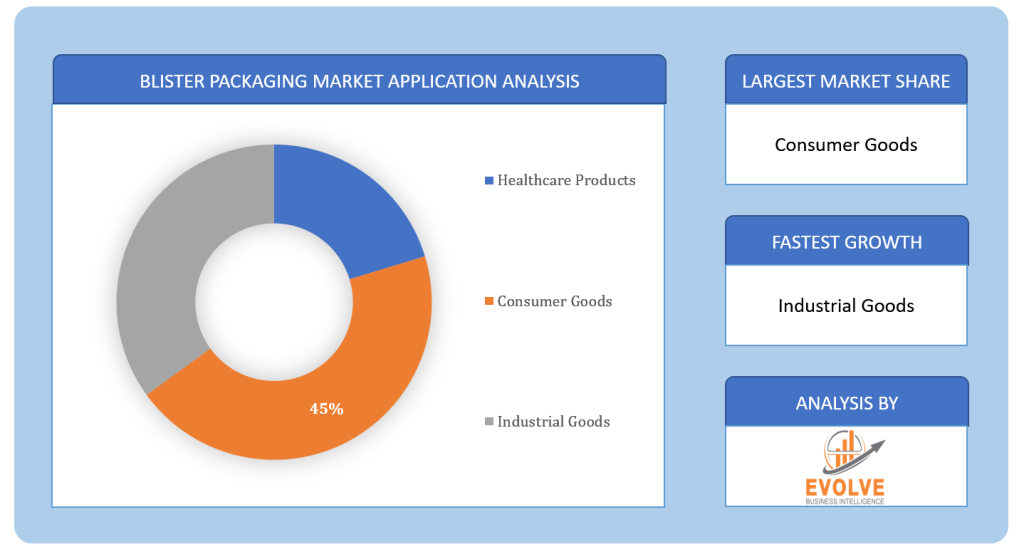 Based on End Users, the market has been divided into Hospitals, Home settings, and Diagnostic Centers. The market is projected to see significant growth in the Hospitals segment. Technological advancements in the field of diabetes management have improved the capabilities of hospitals in providing better care. Hospitals are equipped with advanced medical devices, diagnostic tools, and treatment options for diabetes patients. This growth in medical technology may attract more patients to hospitals for comprehensive and specialized diabetes management.
Global Digital Diabetes Management Market Regional Analysis
Based on region, the market has been divided into North America, Europe, Asia-Pacific, the Middle East & Africa, and Latin America. The area of North America is anticipated to dominate the market for the usage of Digital Diabetes Management, followed by those in Asia-Pacific and Europe.
North America Market
The North American region, particularly the United States, has held a dominant position in the digital diabetes management market. This is due to factors such as the advanced healthcare infrastructure, high prevalence of diabetes, technological advancements and innovation, and a favorable regulatory environment. However, it's important to consider that market dynamics may have evolved since my knowledge cut off, and other regions may have experienced significant growth in the digital diabetes management market.
Asia Pacific Market
The Asia-Pacific region had been witnessing a growing CAGR in the digital diabetes management industry. There has been an increasing awareness of the benefits of digital diabetes management solutions in the Asia-Pacific region. Patients and healthcare providers are recognizing the value of technology-driven tools for better diabetes management and are adopting them at a growing rate.
Competitive Landscape
The competitive landscape includes key players (tier 1, tier 2, and local) having a presence across the globe. Companies such as Abbott Laboratories, Medtronic, F. Hoffmann-La Roche Ltd, and Bayer AG are some of the leading players in the global Digital Diabetes Management Industry. These players have adopted partnership, acquisition, expansion, and new product development, among others as their key strategies.
Key Market Players:
Abbott Laboratories
Medtronic
Hoffmann-La Roche Ltd
Bayer AG
Lifescan Inc
Dexcom Inc
Sanofi
Insulet Corporation
Ascensia Diabetes Care Holdings
B Braun Melsungen
Key Development:
On April 2022, Abbott, CamDiab, and Ypsomed forged a partnership aimed at developing and bringing to market an integrated automated insulin delivery (AID) system across European countries. This collaborative effort aims to introduce a connected and intelligent wearable solution that continuously monitors an individual's glucose levels. The system will automatically adjust and administer the appropriate amount of insulin at the necessary times, thereby eliminating the uncertainty associated with insulin dosing.
On April 2022, Medtronic unveiled the Medtronic Extended infusion set, a groundbreaking product available in selected European countries. This infusion set distinguishes itself as the first and only one capable of being worn for up to 7 days. Typically, an infusion set is tubing that delivers insulin from the pump to the body and necessitates replacement every few days. However, this innovative solution from Medtronic offers an extended wear time, providing greater convenience and reduced maintenance for individuals using insulin pumps.
Scope of the Report
Global Digital Diabetes Management Market, by Type
Handheld Devices
Wearable Devices
Global Digital Diabetes Management Market, by Product
Continuous blood glucose monitoring systems
Smart glucose meter
Smart insulin pumps
Smart insulin pens
Apps
Global Digital Diabetes Management Market, by End User
Hospitals
Home settings
Diagnostic Centers
Global Digital Diabetes Management Market, by Region
North America
Europe

UK
Germany
France
Italy
Spain
Benelux
Nordic
Rest of Europe

Asia Pacific

China
Japan
South Korea
Indonesia
Austalia
Malaysia
India
Rest of Asia Pacific

South America

Brazil
Argentina
Rest of South America

Middle East & Africa

Saudi Arabia
UAE
Egypt
South Africa
Rest of Middle East & Africa
Parameters
Indicators
Market Size
2033: $41.70 Billion
CAGR
4.94% CAGR (2023-2033)
Base year
2022
Forecast Period
2023-2033
Historical Data
2021
Report Coverage
Revenue Forecast, Competitive Landscape, Growth Factors, and Trends
Key Segmentations
Raw Material, Type, Production Technique, Application
Geographies Covered
North America, Europe, Asia-Pacific, Latin America, Middle East, Africa
Key Vendors
Amcor, WestRock Company, Sonoco Products Company, Berry Global Inc, Tekni-Plex, Constantia Flexibles Group GmbH, Huhtamaki Oyj, Winpak Ltd, Uflex Ltd, Prent Corporation
Key Market Opportunities
Shift Towards Sustainable Packaging
Growing E-commerce Industry

Key Market Drivers
Increasing Consumer Demand
Technological Advancements

REPORT CONTENT BRIEF:
High-level analysis of the current and future Digital Diabetes Management Industry trends and opportunities
Detailed analysis of current market drivers, restraining factors, and opportunities analysis in the future
Historical market size for the year 2021, and forecast from 2023 to 2033
Digital Diabetes Management market share analysis for each segment
Competitor analysis with a comprehensive insight into its product segment, financial strength, and strategies adopted.
Identifies key strategies adopted by the key players including new product development, mergers and acquisitions, joint ventures, collaborations, and partnerships.
To identify and understand the various factors involved in the global Digital Diabetes Management market affected by the pandemic
To provide year-on-year growth from 2022 to 2033
To provide short-term, long-term, and overall CAGR comparison from 2022 to 2033.
Provide Total Addressable Market (TAM) for the Global Digital Diabetes Management Market.
Frequently Asked Questions (FAQ)
1. What is the study period of this market?
The study period of the global Digital Diabetes Management market is 2022- 2033
2. What are the 10 Years CAGR (2023 to 2033) of the global Digital Diabetes Management market?
The global Digital Diabetes Management market is growing at a CAGR of ~21% over the next 10 years
3. Which region has the highest growth rate in the market of Digital Diabetes Management?
Asia Pacific is expected to register the highest CAGR during 2023-2033
4. Which region accounted for the largest share of the market of Digital Diabetes Management?
North America holds the largest share in 2022
5. Major Key Players in the Market of Digital Diabetes Management?
Abbott Laboratories, Medtronic, F. Hoffmann-La Roche Ltd, Bayer AG, Lifescan Inc, Dexcom Inc, Sanofi, Insulet Corporation, Ascensia Diabetes Care Holdings, and B Braun Melsungen are the major companies operating in the Digital Diabetes Management
6. Do you offer Post Sale Support?
Yes, we offer 16 hours of analyst support to solve the queries
7. Do you deliver sections of a report?
Yes, we do provide regional as well as country-level reports. Other than this we also provide a sectional report. Please get in contact with our sales representatives.