Category: Industrial Automation and Equipment
Sub-Category: Component
The bag filters are air control technology used to remove dust and several other contaminates that are spread trough gases released from processing.  To trap air pollution various methods such as envelopes, fabric filter tubes, or cartridges high viscosity liquids and gases are used. They are sediment filters that consist of small permeable pores of size 1-200 micron and works on the principle of microfiltration. It is an essential device used in the commercial industries to keep a check on air pollution. The filtration process can take place either inside or outside the filter bag depending upon its application. With the growing concern of the governing bodies regarding air pollution control with the growing coal-fired plants, cement & chemicals industry, mining industry, it is required to maintain the threshold thus increasing the demand of bag filters. Various types of industrial bag dust filters are available in the market, which include shake, pulse jet, and reverse air filters. They consist of multiple layers for air segregating and filtration of air pollutants.
The bag filter market was valued at $9.1 billion in 2019 and is expected to reach $14.8 billion by 2027 growing at a CAGR of 6.2% from 2020 to 2027.
The major factors that have impacted the growth of the Bag Filter market are government efforts to reduce air pollution which has increased the demand for upgrading air bag filters and increasing demand from end-use industries for controlling emissions, among others.
Government efforts to reduce air pollution:
The increasing air pollution and global warming harming the health and environment across the globe has attracted the government focus for controlling the harmful emission coming out of the industries and manufacturing facilities. The major industries that cause damage to the environment are cement and mining that are continuously developing and increasing their production capacity due to increasing demand from the end-use industries and customers. European Union and North America government has initiated many programs such as Clean Air Act, Cross-State Air Pollution Rule (CSAPR), Clean Air Interstate Rule (CAIR), Mercury and Air Toxic Standards (MATS), Maximum Achievable Control Technology Standards (MACT), and National Emission Standards for Hazardous Air Pollutants (NESHAPS) to control the industrial emissions. The government is mandating the industries to implement and upgrade bag filters to control the emission of harmful compounds such as SOx, NOx, VOCs, and toxic metals. These government stringent regulations is expected to boost the bag filter market growth.
Increasing demand from end-use industries:
Bag filters are extensively used in commercial industries to keep a check on air pollution due to dust particles. With the increase in chemical, cement industries, and mining industries, the content of dust and other micro-particles in the air is a major cause of air pollution thus industries are bound to use bag filters to control the emission of particulates to comply with government regulation. Most of the industries nowadays are adopting bag filters as dust collectors. This is expected to fuel the growth of the global bag filter market over the forecast period. Moreover, the growing demand for pulse jet bag filters in the coal and mining industries is again expected to fuel the growth of the global bag filter market. The food & beverage industry has an increased demand for bag dust filters to take care of the safety and health of workers adding to the growth of the bag filter market.
Key Insight in the report:
The Global Bag Filter market report covers Executive Summary, Market Dynamics, Trend Analysis, Market Size and Forecast, Competitive Intelligence, Market Positioning, Product Benchmarking, and Opportunity Analysis.
The report covers extensive competitive intelligence which includes following data points:
Business Overview
Business Model
Financial Data
Financial – Existing
Financial – Funding
Product Segment Analysis and specification
Recent Development and Company Strategy Analysis
SWOT Analysis
The report covers market sizing and forecasting at the country level as well as at the segment level. Bag Filter Market is analyzed across below-mentioned different segments:
| Type | Media | Application | Material |
| --- | --- | --- | --- |
| Pulse Jet | Woven | Cement | Nylon |
| Shaker | Non-Woven | Mining | Polyester |
| Reverse Air | Others | Chemical | Polypropylene |
| | | Pulp & Paper | Others |
| | | Power Generation | |
| | | Others | |
Based on type segment pulse jet is expected to witness dominance due to the increasing need for higher operational efficiencies in applications such as cement manufacturing, power generation, chemicals and municipal waste. Based on media nonwoven bag filters is anticipated to drive the market owing to its limited maintenance and low operational cost. Based on application cement industries is expected to dominate the market owing to increasing environmental concerns to curb the air emissions and maintaining air quality.
Bag Filter Market is also analyzed across below-mentioned regions/countries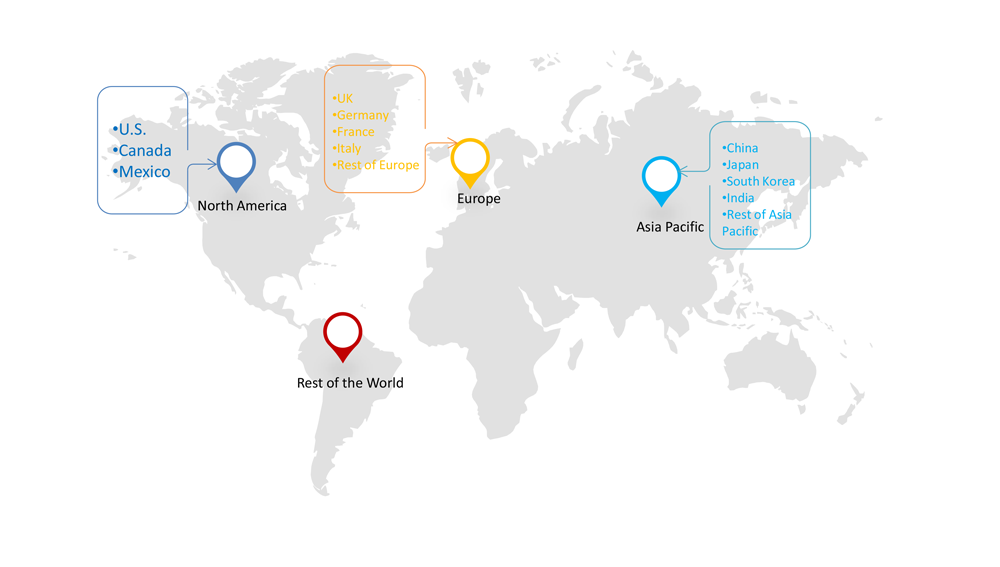 Asia Pacific is projected to have higher market growth due to increasing economic activities which has increased the industrialization in the region. The increasing urbanization has increased the demand for cement and power generation from fossil fuel plants which will boost the market growth. North America is anticipated to dominate the market growth attributed to the surging residential and commercial infrastructure development.
Some of the key players in of Bag Filter Market include:
Donaldson Company, Inc.
Mitsubishi Hitachi Power System, Ltd.
General Electric
Pall Corporation
Babcock & Wilcox Co.
BWF Envirotech
Rosedale Products Inc.
Eaton Corporation Plc
Thermax Ltd.
Parker Hannifin Corporation
REPORT CONTENT BRIEF:
High level analysis of the current and future market trends and opportunities
Detailed analysis on current market drivers, restraining factors, and opportunities in the future
Bag filter market historical market size for year 2019, and forecast from 2020 to 2027
Bag filter company market share analysis at each product level
Bag filter competitor analysis with a detailed insight into its product segment, financial strength, and strategies adopted.
Identifies key strategies adopted including product launches and developments, mergers and acquisitions, joint ventures, collaborations and partnerships as well as funding taken and investment done, among others.