Category: Information & Communication
Sub-Category: Technology
The Global Terahertz Wave Technology market was estimated to be $ 261.3 million in 2019 and is anticipated to grow at a CAGR of 32.1% from 2020 to 2027.
Key Insight in the report:
The Global Terahertz Wave Technology market report covers Executive Summary, Market Dynamics, Trend Analysis, Market Size and Forecast, Competitive Intelligence, Market Positioning, Product Benchmarking, and Opportunity Analysis.
The report covers extensive competitive intelligence which includes following data points:
Business Overview
Business Model
Financial Data
Financial – Existing
Financial – Funding
Product Segment Analysis and specification
Recent Development and Company Strategy Analysis
SWOT Analysis
The report covers market sizing and forecasting at the country level as well as at the segment level. Terahertz Wave Technology Market is analyzed across below-mentioned different segments:
| Product | End Use | Application |
| --- | --- | --- |
| Terahertz Sources | Medical & Healthcare | Imaging |
| Terahertz Detectors | Military | Spectroscopy |
| | Industrial Non-Destructive Testing | Communication System |
Terahertz Wave Technology Market is also analyzed across below-mentioned regions/countries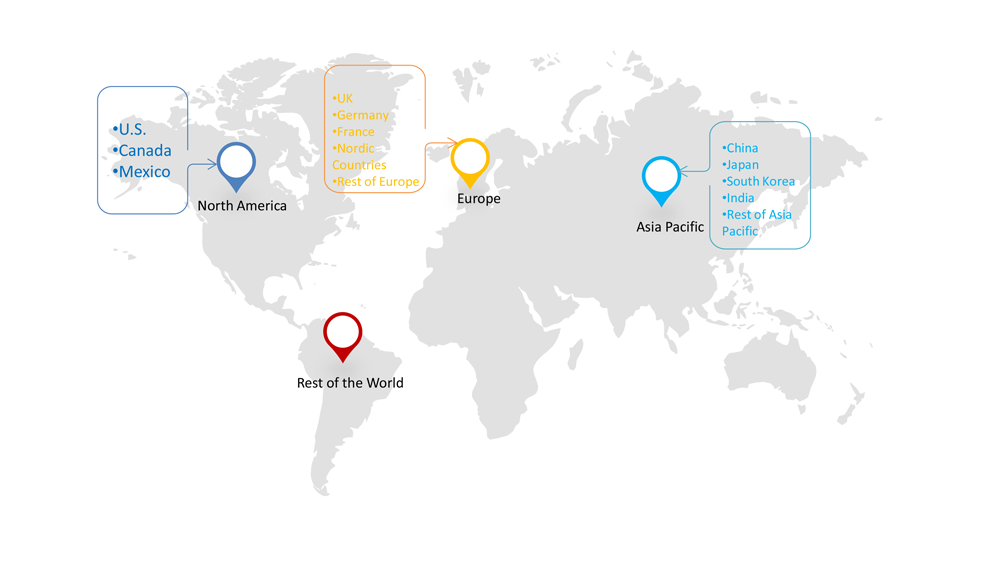 The some of the key players in of Terahertz Wave Technology Market include:
Brainware Terahertz Information
Advantest Corporation
TeraView
EMCORE Corp
Terasense Group, Inc.
Hubner GmbH & Co. KG
Daheng New Epoch Technology
Luna Innovations
Menlo Systems GmbH
Microtech Instrument Inc
REPORT CONTENT BRIEF:
High level analysis of the current and future market trends and opportunities
Detailed analysis on current market drivers, restraining factors, and opportunities in the future
Historic market size for year 2019, and forecast from 2020 to 2027
Vendor market share analysis at each product level
Competitor analysis with a detailed insight into its product segment, financial strength, and strategies adopted.
Identifies key strategies adopted including product launches and developments, mergers and acquisitions, joint ventures, collaborations and partnerships as well as funding taken and investment done, among others.