Industry: Information and Communication Technology
Sub-industry: Emerging Technologies
The global edge computing market is expected to grow from $2.60 billion in 2019 to $15.66 billion in 2027, at the CAGR of 22.90% from 2020 to 2027.
This growth is attributed to the growing need for higher speed along with the higher need for multiple clouds for the different workloads at each node. Further, the increasing shift towards internet gaming may lead to the use of the cloud to store and access game files. This is also expected to increase the demand for edge computing. The increasing investments in artificial intelligence are expected to increase the opportunity for edge computing owing to the growing need for edge data centers to support AI workloads. Additionally, the increasing use of OTT streaming is also expected to increase the demand for edge computing over the forecast period.
The edge computing uses is expected to be common for most of the sectors with migration to edges for IoT devices to be the key trend for the next few years. Thus, edge computing will have major stronghold when IoT will be penetrated significantly in all the industrial sectors. On the contrary, one of the major restraining factors to edge computing remains the lack of vision of top management for its advantages.
Impact of COVID-19 on Edge Computing Market
Impact of Market Size and Forecast
End User Trend, Preferences and Impact on Budget
Regulatory Framework/Government Policies
Recent Development to Tackle Negative Impact
Opportunity Window
The report covers extensive competitive intelligence which include following data points:
Business Overview
Business Model
Financial Data
Financial – Existing
Financial – Funding
Product Segment Analysis and specification
Recent Development and Company Strategy Analysis
SWOT Analysis
The report covers market sizing and forecasting at the country level as well as at the segment level. The market is analyzed across below-mentioned different segments:
| Offering | Application | Organization Size | Industry Vertical |
| --- | --- | --- | --- |
| Hardware | Smart Cities | SME/SMB | Manufacturing |
| Platform | Industry 4.0 | Large Enterprise | Energy & Utility |
| Service | Content Delivery | | Telecommunication |
| | Remote Monitoring | | Media and Entertainment |
| | AR/VR | | Government |
| | Others | | Retail and Consumer Goods |
| | | | Transportation and Logistics |
| | | | Healthcare |
| | | | Others |
The market is also analyzed across below-mentioned regions/countries: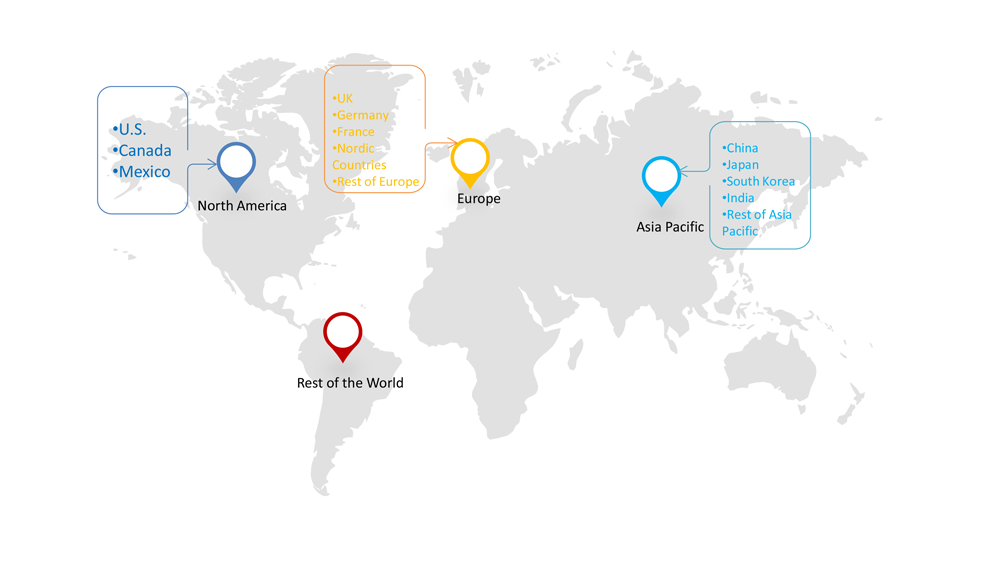 Some of the key players in of edge computing market include:
Cisco
HP Enterprise
Huawei
Dell Technologies
Nokia
IBM
Foghorn Systems
Machineshop
Saguna Networks
Litmus Automation
REPORT CONTENT BRIEF:
High level analysis of the current and future market trends and opportunities
Detailed analysis on current market drivers, restraining factors, and opportunities in the future
Edge computing market estimates for 2019 and forecast from 2020 to 2027
Vendor market share analysis at each product level
Competitor analysis with a detailed insight into its product segment, financial strength, and strategies adopted.
Identifies key strategies adopted including product launches and developments, mergers and acquisitions, joint ventures, collaborations and partnerships as well as funding taken and investment done, among others.