The global cyber security market was estimated to be USD 140.35 billion in 2019 and is anticipated to grow at a CAGR of 9.10% from 2020 to 2026.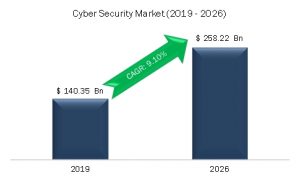 The COVID-19 pandemic has led to supply chain disruptions leading to supply shortages or lower demand in the cyber security market. The travel restrictions and social-distancing measures have resulted in a sharp drop in consumer and business spending and this pattern is to continue for some time. The end-user trend and preferences have changed due to the pandemic and have resulted in manufacturers, developers, and service providers to adopt various strategies to stabilize the company.
In terms of COVID 19 impact, the Cyber Security market report also includes following data points:
Impact on cyber security market size
End User Trend, Preferences and Budget Impact
Regulatory Framework/Government Policies
Key Players Strategy to Tackle Negative Impact/Post-COVID Strategies
Opportunity in cyber security market
Key Insight in the report:
The cyber security market report covers Executive Summary, Market Dynamics, Trend Analysis, Market Size and Forecast, Competitive Intelligence, Market Positioning, Product Benchmarking, and Opportunity Analysis.
The report covers extensive competitive intelligence which includes following data points:
Business Overview
Business Model
Financial Data
Financial – Existing
Financial – Funding
Product Segment Analysis and specification
Recent Development and Company Strategy Analysis
SWOT Analysis
The report covers market sizing and forecasting at the country level as well as at the segment level. Cyber security market is analyzed across below-mentioned different segments:
By Offering
By Solution Type
Identity and Access Management
Risk and Compliance Management
Encryption
Data Loss Prevention
Unified Threat Management
Firewall
Antivirus/Antimalware
Intrusion Detection System/Intrusion Prevention System
Security and Vulnerability Management
Disaster Recovery
Distributed Denial of Service Mitigation
Web Filtering
Others
By Service
Professional Services
Managed Services
 By Security Type
Network Security
Endpoint Security
Application Security
Cloud Security
Others
Deployment Mode
By Organization Size
 By Industry Vertical
Aerospace and Defense
Government
BFSI
IT & Telecom
Healthcare
Retail
Manufacturing
Energy and Utilities
Others
Cyber security market is also analyzed across below-mentioned regions/countries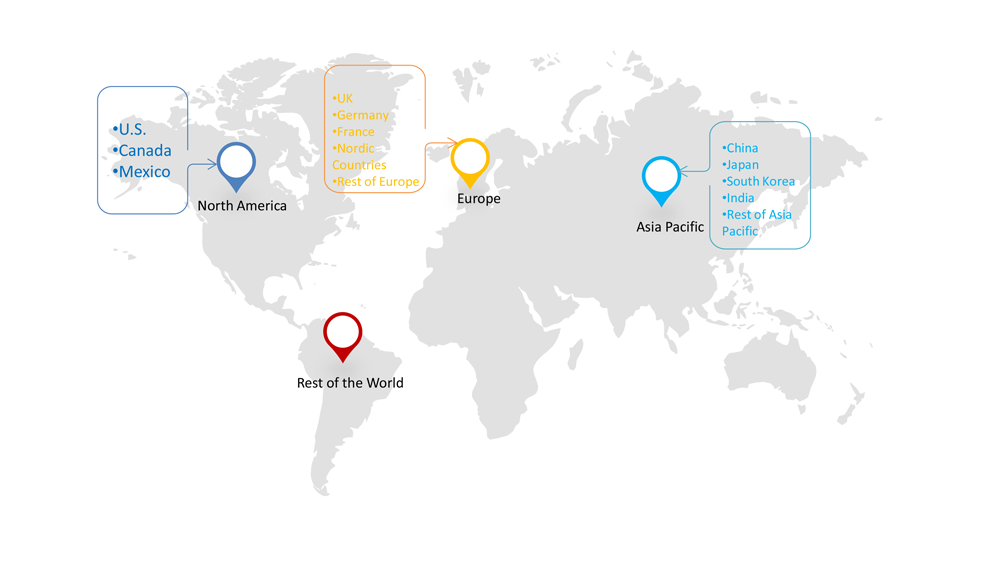 Some of the key players in of cyber security market include:
IBM
Check Point
Cisco
CyberArk
F5 Networks
FireEye
Forcepoint
Fortinet
McAfee
Symantec
REPORT CONTENT BRIEF:
High level analysis of the current and future market trends and opportunities
Detailed analysis on current market drivers, restraining factors, and opportunities in the future
Historic market size for year 2018, market estimates for 2019 and forecast from 2020 to 2026
Vendor market share analysis at each product level
Competitor analysis with a detailed insight into its product segment, financial strength, and strategies adopted.
Identifies key strategies adopted including product launches and developments, mergers and acquisitions, joint ventures, collaborations and partnerships as well as funding taken and investment done, among others.