Category: Information & Communication Technology
Sub-Category: Emerging Technologies
The global reception robotic market is expected to grow at the CAGR of more than 60% from 2020 to 2027. This growth is attributed to the use of reception robots in healthcare industries. Further, the use of reception robots-as-a-service is expected to be a key factor contributing to the growth of the reception robotic market. Reception robot is programmable devices that are artificially designed to meet and greet guests or customers. It can also notify visitors about the company's latest news or items, view video, receive payment, and much more. Additionally, the current robust increase automation in the industrial sector is anticipated to grow over the forecast period.
The report covers extensive competitive intelligence which include the following data points:
Business Overview
Business Model
Financial Data
Financial – Existing
Financial – Funding
Product Segment Analysis and specification
Recent Development and Company Strategy Analysis
SWOT Analysis
The report covers market sizing and forecasting at the country level as well as at the segment level. Reception robotic market is analyzed across below-mentioned different segments:
| Offering | End Use |
| --- | --- |
| Robot | Healthcare |
| Robot-as-a-Service | Retail |
| | BFSI |
| | Hospitality |
| | Others |
The reception robotics market is also analyzed across below-mentioned regions/countries: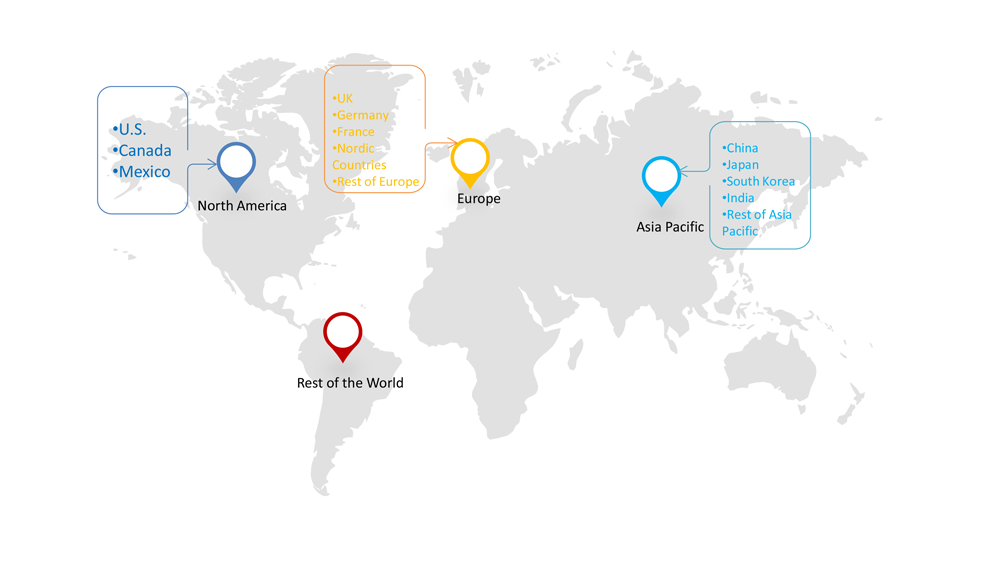 Some of the key players in of reception robotic market include:
SoftBank Robotics
Engineered Arts Ltd
Shanghai Jinghong Robot Co., Ltd.
UBTECH Robotics
Wyca Robotics
FUTUREROBOT CO., LTD.
PAL Robotics
Suzhou Pangolin Robot Corp., Ltd.
Sanbot Innovation Technology
We Robots GmbH
REPORT CONTENT BRIEF:
High level analysis of the current and future market trends and opportunities
Detailed analysis on current market drivers, restraining factors, and opportunities in the future
Reception robotics market estimates for 2019 and forecast from 2020 to 2027
Vendor market share analysis at each product level
Competitor analysis with a detailed insight into its product segment, financial strength, and strategies adopted.
Identifies key strategies adopted including product launches and developments, mergers and acquisitions, joint ventures, collaborations and partnerships as well as funding taken and investment done, among others.