Industry: Electronics and Semiconductor
Sub-industry: Security
The global IP video surveillance market is expected to grow from $21.94 billion in 2019 to $60.22 billion in 2027, at the CAGR of 11.51% from 2020 to 2027.
This growth is attributed to the increasing shift from analog surveillance to IP-based video surveillance. The advantages of IP video surveillance over analog such as higher speed, better quality, and lesser video lag is expected to contribute to the growth of the market. Further, the growing need for live streaming is also expected to increase the demand for IP video surveillance demand. Surveillance system has become essential in the public sector and commercial sector security purpose. Thus, the market is expected to witness steady growth over the years to come.
The market demand is expected to be derived from the government and defense sector. The defense industry needs an optimum surveillance system to keep up with the growing trend in the developed countries. In the commercial sector, security is of the highest priority to keep the masses secure from malicious and terror activities. The growing terrorist activities across several Middle East, European, and South Asian countries and the US are also anticipated to increase the market demand over the next few years.
A video surveillance system catches videos and images that can be compressed, stored, or sent over a network. IP video surveillance is one of the types of video surveillance systems. Governments, financial institutions, healthcare organizations, and enterprises alike are all expected and required to have a certain level of security and monitoring measures.
Impact of COVID-19 on IP Video Surveillance Market
Impact of Market Size and Forecast
End-User Trend, Preferences and Impact on Budget
Regulatory Framework/Government Policies
Recent Development to Tackle Negative Impact
Opportunity Window
The report covers extensive competitive intelligence which include the following data points:
Business Overview
Business Model
Financial Data
Financial – Existing
Financial – Funding
Product Segment Analysis and specification
Recent Development and Company Strategy Analysis
SWOT Analysis
The report covers market sizing and forecasting at the country level as well as at the segment level. The  market is analyzed across below-mentioned different segments:
| Component | Application |
| --- | --- |
| Hardware | BFSI |
| Software | Retail |
| | Defense and Government |
| | Manufacturing |
| | Corporate |
| | Residential |
| | Entertainment |
| | Healthcare |
| | Others |
The  market is also analyzed across below-mentioned regions/countries: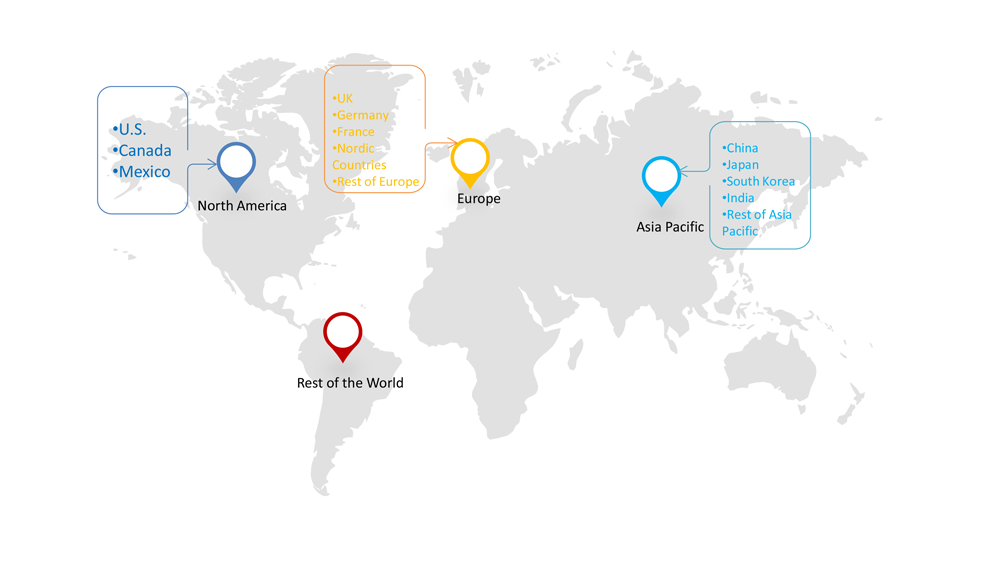 Some of the key players operating in the market include:
Hikvision
Dahua
Axis Communications
Bosch Security Systems
D-Link Corporation
Avigilon
Hanwha Techwin
Honeywell Security Group
Infinova
Panasonic Corporation
REPORT CONTENT BRIEF:
High level analysis of the current and future market trends and opportunities
Detailed analysis on current market drivers, restraining factors, and opportunities in the future
IP video surveillance market estimates for 2019 and forecast from 2020 to 2027
Vendor market share analysis at each product level
IP video surveillance competitor analysis with a detailed insight into its product segment, financial strength, and strategies adopted.
Identifies key strategies adopted in IP video surveillance including product launches and developments, mergers and acquisitions, joint ventures, collaborations, and partnerships as well as funding taken and investment done, among others.