The global Quantum Computing market size is estimated to reach $ 2,380.26 Million by 2028 growing at the CAGR of 31.24% from 2021 to 2028. Quantum computing is significantly different from traditional and supercomputers in that it employs technology based on quantum phenomena.  It processes data using quantum bits (qubits). Furthermore, when compared to conventional computers, quantum computing performs difficult calculations competently, which is a primary driver of the quantum computing market's growth.
| Parameters | Indicators |
| --- | --- |
| Market Size (2020) | $ 262.35 Million |
| CAGR (2021 to 2028) | 31.24% |
| Market Classification | Offering, Technology, Application, End-User |
| Key Companies Profiled | IBM, D-Wave systems, Microsoft, Intel, TOSHIBA, QC ware, Cambridge Quantum Computing, Honeywell International, Rigetti Computing, Google |
| Key Countries/Regions Analyzed | US, Canada, Mexico, UK, Germany, France, Italy, Rest of Europe, China, India, Japan, South Korea, Rest of Asia Pacific, Middle East & Africa, and South America |
| Base Year | 2020 |
| Estimated Year | 2021 |
| Forecast Years | 2022 to 2028 |
Driving Factors
The factors driving for the growth of the global quantum computing market include quantum computing is being adopted early by banking and finance, rising investments in quantum computing technology, and an increase in the number of strategic partnerships and collaborations to promote quantum computing technologies.
Growing demand for quantum computing by the banking and finance industry
Quantum computing is gaining pace in the banking and finance industry that drives the growth of the market and it is focused on accelerating trade activities, transactions, and computation in a variety of ways. Simulation is one of quantum computing's most promising applications. Quantum computing contributes to the development of a more efficient and cost-effective technique of risk management. When classical computers are employed in financial institutions, processing time and costs for high-quality solutions can increase exponentially, but quantum computers can perform faster processes at lower costs, resulting in cost savings and new income potential.
Rising investments in quantum computing technology
Various government agencies involved in the global space and defence industries are investing more in the development of quantum computing technology so that various optimization and simulation tactics can be executed using quantum computers. Various governments throughout the world are investing heavily in quantum computing research organizations. China is heavily investing in quantum computing technology R&D, and this helps to raise the quantum computing market.
Restraining factors
The factors restraining global Quantum Computing market growth include complexities in quantum computing implementation, along with problems with stability and error correction.
Key Insight in the report:
The Global Quantum Computing market report covers Executive Summary, Market Dynamics, Trend Analysis, Market Size and Forecast, Competitive Intelligence, Market Positioning, Product Benchmarking, and Opportunity Analysis.
The report covers extensive competitive intelligence which includes the following data points:
Business Overview
Business Model
Financial Data
Financial – Existing
Financial – Funding
Product Segment Analysis and specification
Recent Development and Company Strategy Analysis
SWOT Analysis
Quantum Computing Market Segmentation
The report covers market size and forecasting at the country level as well as at the segment level. Quantum Computing Market analysis across below-mentioned different segments: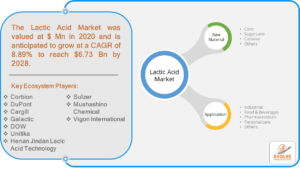 By Offering
By Technology
Trapped Ions
Quantum Annealing
Superconducting Qubits
Others
By Application
Optimization
Simulation
Machine Learning
Others
By End-User
Banking & Finance
Space and Defense
Healthcare and Pharmaceuticals
Chemicals
Energy and Power
Transportation and Logistics
Academic
Government
Regional analysis
North America dominates the market accounted for the highest proportion of the Quantum Computing market. Increasing R&D expenditure for quantum computing and the increasing focus towards the development of quantum computers for commercial and military applications have create opportunities for the quantum computing market in North America.
The Quantum Computing Market is analyzed across the mentioned region.
North America
Europe

UK
Germany
France
Italy
Rest of Europe

Asia Pacific

China
Japan
South Korea
India
Rest of Asia Pacific

Rest of the World
Quantum Computing Market Ecosystem Players:
The key players of the Quantum Computing Market include:
IBM
D-Wave systems
Microsoft
Intel
TOSHIBA
QC ware
Cambridge Quantum Computing
Honeywell International
Rigetti Computing
REPORT CONTENT BRIEF:
High-level analysis of the current and future market trends and opportunities
Detailed analysis on current market drivers, restraining factors, and opportunities in the future
Quantum Computing market historical market size for the year 2020, and Quantum Computing market forecast from 2021 to 2028
Vendor market share analysis at each product level
Competitor analysis with a detailed insight into its product segment, financial strength, and strategies adopted.
Identifies key strategies adopted including product launches and developments, mergers and acquisitions, joint ventures, collaborations, and partnerships as well as funding taken and investment done, among others.