Category: Information & Communication Technology
Sub-Category: Display Technology
Extended reality market was valued at $ 32.3 Billion in 2019; it is expected to reach $ 638.2 Billion by 2027 with a CAGR of 45.2% during the forecast period, 2020-2027. Extended Reality (XR) is a combination of augmented reality (AR), virtual reality (VR) and mixed reality (MR) technologies. Extended Reality technology is still in the nascent stage compared to augmented and virtual reality. XR is another immersive technology that provides highly interactive experience with photorealistic representations through the incorporation of on-device processing, 5G, and edge cloud processing technologies. The combination of AR and VR technologies enables end-users, including individuals and businesses, to experience highly digitized content via standalone headsets. In addition, XR technology is expected to transform significantly from heavy standalone headsets into smart glasses that would provide real-time information, schematics and related visuals.
Increased investment in AR and VR technologies, increased demand to enhance customer experience, technological advances in display, motion tracking, and the advent of 5 G technology are some of the factors driving market growth. However, the lack of highly intense connected networks, interoperability issues of interactive 3D graphics, and the power and thermal performance of standalone headsets are some of the hampering factors in the forecast period for the growth of the augmented reality industry.
The report covers extensive competitive intelligence which include following data points:
Business Overview
Business Model
Financial Data
Financial – Existing
Financial – Funding
Product Segment Analysis and specification
Recent Development and Company Strategy Analysis
SWOT Analysis
The report covers market sizing and forecasting at the country level as well as at the segment level. Extended reality market is analyzed across below-mentioned different segments:
| Type | Delivery Mode | End User |
| --- | --- | --- |
| Mobile XR | Consumer-Based | Healthcare |
| PC-tethered XR | Business-Based | Media & Entertainment |
| | | Manufacturing and Industrial |
| | | Retail and E-commerce |
| | | Transportation |
| | | Other End Users |
Extended reality market is also analyzed across below-mentioned regions/countries: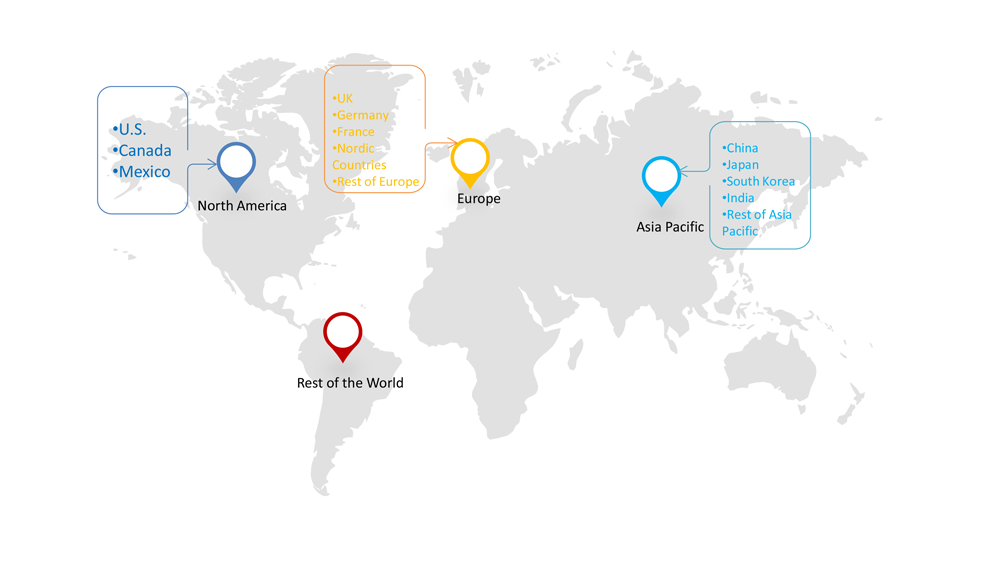 The some of the key players in of Extended Reality market include:
Qualcomm
HP
Gofind
Accenture
Dassault Systemes SolidWorks Corporation
Agile Lens
Tata Exlsi
Northern Digital
Softserve
AugRay
REPORT CONTENT BRIEF:
High level analysis of the current and future market trends and opportunities
Detailed analysis on current market drivers, restraining factors, and opportunities in the future
Market estimates for 2019 and forecast from 2020 to 2027
Vendor market share analysis at each product level
Competitor analysis with a detailed insight into its product segment, financial strength, and strategies adopted.
Identifies key strategies adopted including product launches and developments, mergers and acquisitions, joint ventures, collaborations and partnerships as well as funding taken and investment done, among others.