Category: Automotive
Sub-Category: Components
The automotive exhaust system is a piping system that is used to exhaust gases away from combustion inside an engine. The exhaust systems are fitted in automobiles to emit burned gases to the back of the vehicle and decrease the sound of engine combustion. The major components of exhaust systems are exhaust manifolds, oxygen sensors, catalytic converters, resonator, exhaust pipes, muffler, and tailpipe. A muffler is a component of the vehicle exhaust system. A muffler is a device that attenuates the sound waves traveling from the engine. The Rubber Muffler Hangers are rubber loops or a combination of rubber and steel. There are two Products of a muffler, one uses baffled chambers to reduce noise and other forces the exhaust straight through a perforated pipe that contains metal, fiberglass, or some other kind of sound-absorbing material.
The rubber muffler hanger market was valued at $725.2 million in 2020 and is expected to reach $1089.6 million by 2027 growing at a CAGR of 6.0%.
The Muffler Hanger is fitted in exhaust systems where there is high heat emission so the Rubber Muffler Hanger must be made of substances that have high heat resistance properties. The most suitable compounds for Muffler Hanger are Ethylene Propylene Diene Monomer (EPDM) and Silicone rubber. Ethylene Propylene Diene Monomer are can provide heat resistance maximum temperature of 130°C. The other properties of EPDM that make it feasible for use in Muffler Hanger are resistance to environmental factors such as Ozone, UV, and general weathering. Silicone Rubber is an inorganic compound made of carbon, hydrogen, and oxygen. The silicone rubber can keep its physical properties up to 230°C and some can withstand up to 270°C. Silicone rubber has a longer life which results in less replacement and downtime costs. The advancements in Rubber Muffler Hanger material, increasing demand for fuel-efficient vehicles, and advancements in the automotive sector are expected to boost the Rubber Muffler Hanger market growth.
The major factors that have impacted the growth of the Rubber Muffler Hanger Market are growing environmental concerns which demand energy-efficient and environmentally friendly Rubber Muffler Hangers, growing adoption of a hybrid vehicle, and among others.
Growing environmental concerns:
There is a diverse growth in the production of commercial and Passenger cars all over the world. Various R&D activities are going on for the development of efficient Muffler Hangers for the vehicles. The increased focus on the development of technologies that can reduce growing environmental problems and the health hazards associated with the emission of toxic gases discharged from vehicles is boosting the Rubber Muffler Hanger market. The government all over the world is trying to minimize the carbon emissions and increase fuel efficiency due to which the manufacturers are working on vehicle improvement, and are utilizing advanced and eco-friendly technologies that are estimated to contribute towards the growth of Rubber Muffler Hanger market.
Growing adoption of hybrid vehicles:
The growing focus on Modern drive technology to reduce emission level of vehicles is gaining popularity among consumers. Hybrid vehicle technology being the prominent adopter of the exhaust gas heat recovery system is gaining popularity among customers as it is cost-effective, reduces emission and fuel consumption. Also, the government rules and regulations towards green vehicle technology and restrictions over fuel emissions and fuel efficiency, tax credits, and incentive legislations are backing the growing adoption rate of hybrid vehicles. The growth of the hybrid vehicle market is expected to drive the automotive Rubber Muffler Hanger market's growth.
Key Insight in the report:
The Global Rubber Muffler Hanger market report covers Executive Summary, Market Dynamics, Trend Analysis, Market Size and Forecast, Competitive Intelligence, Market Positioning, Product Benchmarking, and Opportunity Analysis.
The report covers extensive competitive intelligence which includes the following data points:
Business Overview
Business Model
Financial Data
Financial – Existing
Financial – Funding
Product Segment Analysis and specification
Recent Development and Company Strategy Analysis
SWOT Analysis
The report covers market sizing and forecasting at the country level as well as at the segment level. Rubber Muffler Hanger Market is analyzed across below-mentioned different segments:
| Product | Material | Vehicle Type |
| --- | --- | --- |
| 2 Holes | EPDM | Passenger Car |
| 4 Holes | Silicon | Commercial Vehicle |
| Others | Others | |
In the Vehicle Type segment, the Passenger Car segment is expected to dominate the Rubber Muffler Hanger market due to the high production and sales volume of Passenger Car across the globe.
Rubber Muffler Hanger Market is also analyzed across below-mentioned regions/countries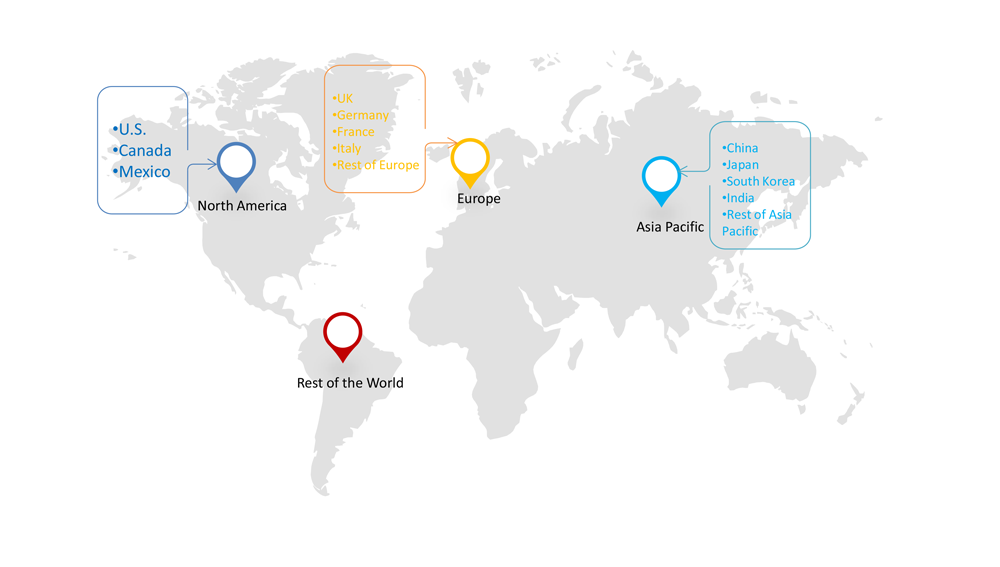 The Asia Pacific is expected to dominate the Rubber Muffler Hanger market due to high automobile production and technical advancements. Moreover, low-cost labor and favorable working environment may supplement to muffler market growth. North America is expected to notably contribute to Muffler Hanger market growth owing to the growing government regulations regarding the emissions of the harmful gases. Europe is expected to have a higher share in the Rubber Muffler Hanger market due to the environmental reforms regulated by the European Commission and various governments are taking various initiatives.
Some of the key players in of Rubber Muffler Hanger Market include:
SONUS
Bridgestone
BOSAL
Torque Solution
Vibracoustic
Walker
CUSCO
Zhongding
Delmon Group
Powerflex
Recent developments:
In March 2020, Tenneco announced that it will deliver an exhaust system for 2020 Chevrolet Corvette. The company will supply thermal and acoustic management solution in first-ever mid-engine Corvette.
REPORT CONTENT BRIEF:
High level analysis of the current and future market trends and opportunities
Detailed analysis on current market drivers, restraining factors, and opportunities in the future
Rubber Muffler Hanger market historical market size for year 2019, and forecast from 2021 to 2027
Vendor market share analysis at each product level
Competitor analysis with a detailed insight into its product segment, financial strength, and strategies adopted.
Identifies key strategies adopted including product launches and developments, mergers and acquisitions, joint ventures, collaborations and partnerships as well as funding taken and investment done, among others.