The Advanced Driver Assistance System (ADAS) is one of the major automotive technologies that is significantly evolving since last 3-4 years. Several players, large and small have joined its ecosystem increasing the use cases of ADAS in the automobiles. The increasing importance of safety in a vehicle has been the key enabling factor for this market. Owing to the above-mentioned factors companies in the automotive industry ecosystem needs to understand the market dynamics and competition in this market to plan strategies for next 5-6 years. The top 10 players in ADAS market include Autoliv Inc., Continental AG, DENSO Corporation, Robert Bosch GmbH, Valeo, Hyundai Mobis, ZF Friedrichshafen, Magna, NXP Semiconductors, and Aisin Seiki Co., Ltd.
Market Share Analysis, 2019 (% Share)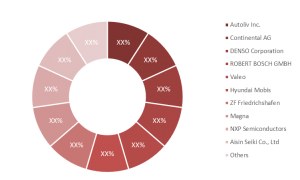 Source: EvolveBI Analysis
This report provides an in-depth analysis on the top 10 players in the Advanced Driver Assistance System (ADAS) ecosystem along with its placement and role in automotive industry value chain. The report compares top 10 players based on the following parameters –
Offerings
Locations
Business Segments
Value Chain/Business Model
Financial Information
Customer Segments
Strategies Adopted
Market Positioning
Market Share (Top 5)
SWOT
Competitor Landscape Analysis of ADAS Market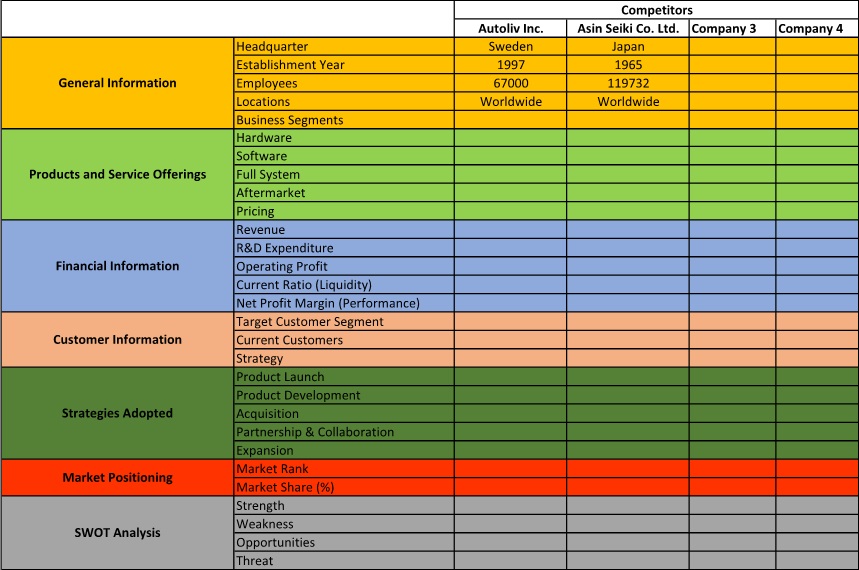 Source: EvolveBI Analysis
For more information on this report email us at: [email protected]
The global ADAS market was estimated to be $35.5 billion in 2019 and anticipated to grow at a CAGR of 22.6% from 2020 to 2027. The major factors impacting the growth of the ADAS market are the increase in safety in the vehicle, growing demand from the aftermarket segment, stringent government regulation for the adoption of vehicle safety, growing demand for electric vehicles, and among others.
To know more on the full research report offering go to 2020 02 global adas market